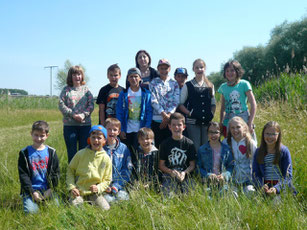 We had some visitors the last days at our station! 4 classes with different ages came to us to see the birdringingstation!
-  class from Niederanven
-  classfrom Bereldange
-  class from Contern with Ms. Marie-Claude Thoma
-  class from Alima with Mr. Gilbert Zangerlé
Our birdringerteam took some time to explain them the flora and fauna in the station. They explained what reeds are, which animals they can find and why it's an important place!
Afterwards they explained them the migrationroods of birds, showed what we do and they could see some birds very close
Autor: Charel Klein