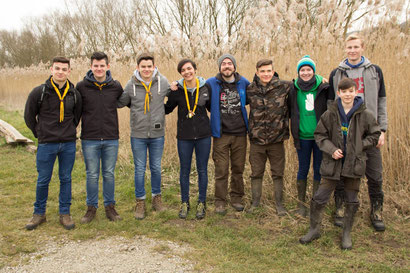 The scouts group "Echternoacher Quaichleken" visited the birdringingstation 'Schlammwiss' the 24. March.
They visited the nature reserve, had closer view how birds get their metal ring and what we can do with this data. 
After the long morning they enjoyed a barbecue near our chalet.
You can read their report (LUX) below.
If you're interested for visit too - contact us