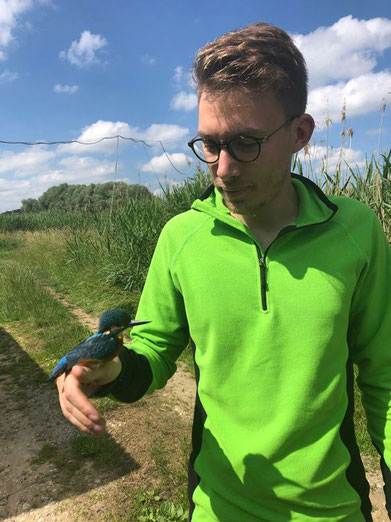 Name: Bruno Eusebi
Date of birth: 07/10/1995
After graduating from the university of Luxembourg with a bachelor in biology in my pocket, I followed up with a master in ecology and conservation at the university of Uppsala. There, a particularly great teacher sparked a dormant passion in me: birds. After plenty of early morning birding excursions, I realised what I was even more passionate about: birds of prey; especially eagles.
Before starting my master thesis on Steller's sea eagles and white-tailed eagles, I had the opportunity to perform a 3 months internship and I applied at "Schlammwiss" bird ringing station as it seemed there was a very professional but also friendly team working there.
I see this internship as an amazing first-hand experience in bird handling and bird identification as well as a good practice in teamwork, which will prove helpful for my future avian-adventures.